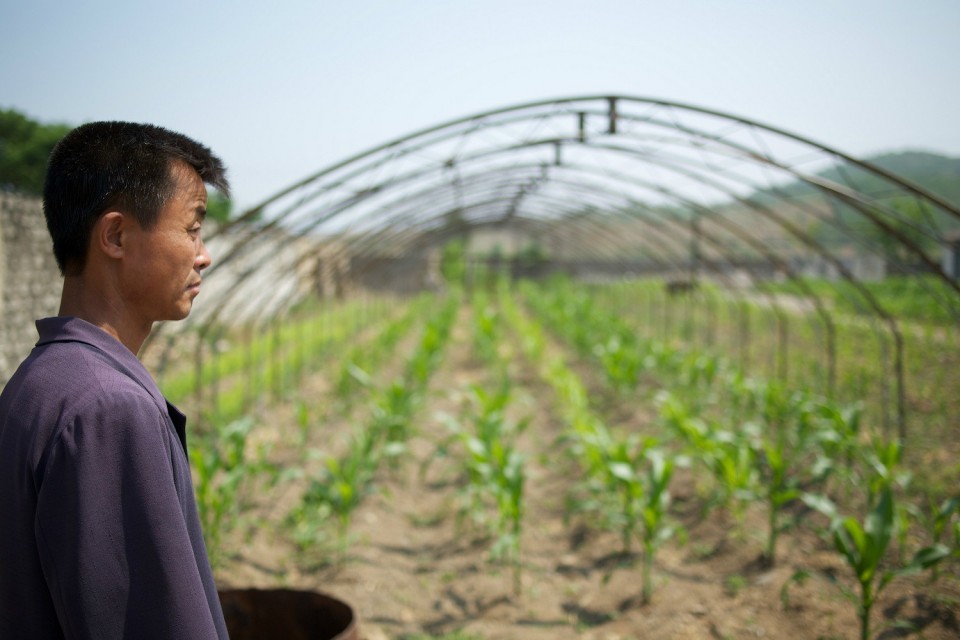 $30,993 raised
24% of $131,080 goal
North Korea
Christian Friends of Korea
Hospitals/Rest Homes
Donations to this project are tax-deductible
About This Project
Greenhouses help stabilize food supply for rest homes and hospitals while providing year-round nutrition for patients and staff. We have sent scores of greenhouses, but support is still needed to replace greenhouse plastic and to send greenhouses to new care centers.
Walking tractors come in sets that include the tractor and trailer, tiller and plow, and irrigation pump. They are used by rural facilities 5-8 hours each day and generally last 5-6 years before needing replacement. We have provided tractors to most of our supported facilities, but now many need to be replaced and other needs replacement parts.

온실들은 북한의 요양소들과 병원에서 자급자족할 수 있는 식량을 생산하며, 환자와 의료진에게 사계절 영양을 공급하는데에 큰 도움을 주고 있습니다. 저희는 수십개의 중형 및 대형 온실들을 보내왔습니다. 두 해 마다 온실의 플라스틱을 교체하기 위한 지원이 필요합니다. 또한 저희는 더 나은 식량 생산을 창출하고 환자들에게 영양을 공급하기 위해 종자의 다양성과 품질을 개선시키는 데에 집중하고 있습니다.
Project Owner
Christian Friends of Korea
Christian Friends of Korea (CFK) provides ongoing support to more than 30 care centers, including the National Tuberculosis Reference Laboratory (NRL), 7 provincial TB and hepatitis hospitals, and nearly 18 TB and hepatitis rest homes throughout this region.
We are incorporated in the State of North Carolina and registered as a tax-exempt 501(c)3 non-profit. We are also members of the Evangelical Council for Financial Accountability (ECFA) and Technical Exchange for Christian Healthcare (TECH).
Website

http://cfk.org

Address

129 Center Avenue
PO Box 936
Black Mountain, North Carolina 28711

Phone

1-828-669-2355

Email

tsmith@cfk.org