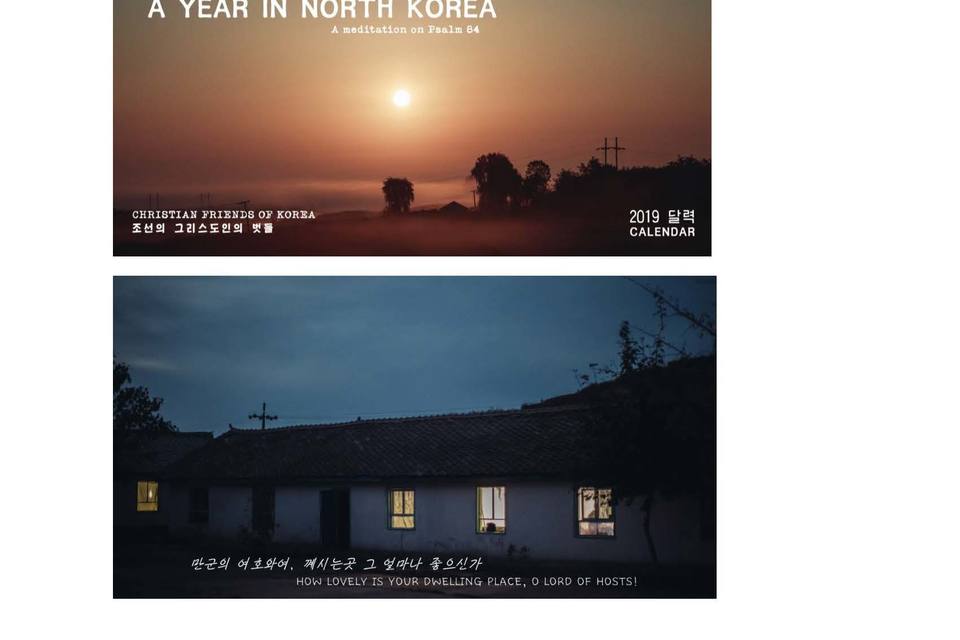 Christian Friends of Korea
Other/General
Donations to this project are not tax-deductible
About This Project
The 2019 CFK desktop calendar features a meditation on Psalm 84 with beautiful landscape photos and personal stories from our volunteers who each have unique and compelling stories to share. These monthly stories will be featured on the CFK website: https://www.cfk.org/calendar2019/
Calendars are available for purchase for $8.00.
Project Owner
Christian Friends of Korea
Christian Friends of Korea (CFK) provides ongoing support to more than 30 care centers, including the National Tuberculosis Reference Laboratory (NRL), 7 provincial TB and hepatitis hospitals, and nearly 18 TB and hepatitis rest homes throughout this region.
We are incorporated in the State of North Carolina and registered as a tax-exempt 501(c)3 non-profit. We are also members of the Evangelical Council for Financial Accountability (ECFA) and Technical Exchange for Christian Healthcare (TECH).
Website

http://cfk.org

Address

129 Center Avenue
PO Box 936
Black Mountain, North Carolina 28711

Phone

1-828-669-2355

Email

tsmith@cfk.org