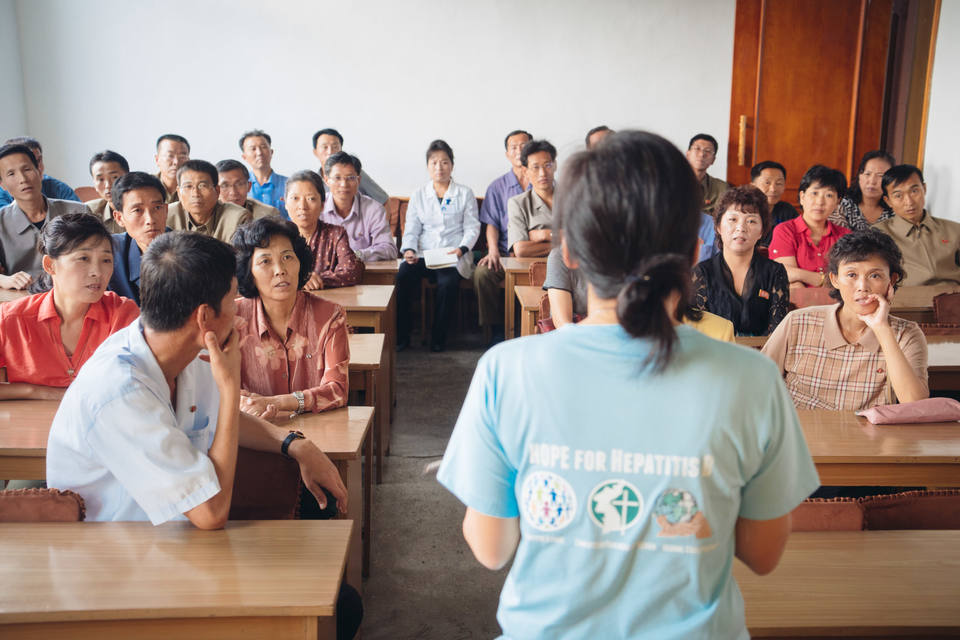 Christian Friends of Korea
Hepatitis Project
Donations to this project are tax-deductible
About This Project
CFK is working with multiple partners to support long-term access to anti-viral therapies for chronic hepatitis B patients. The medicines suppress the virus and prevent liver damage, preserving both health and life and alleviating considerable suffering. CFK continues to send ongoing support to hepatitis care centers in the form of food, general medicine, greenhouses, clean water, etc. We have added hepatitis diagnostics, treatment, and prevention to this baseline of support through a hepatitis pilot project launched in 2016 that we expect will expand over time.
B형 간염 치료를 위한 희망
CFK는 만성 B형 간염 환자들에게 장기적인 항 바이러스 치료를 제공하기 위해 다양한 파트너들과 함께 일하고 있습니다. 이 약제들은 간염 바이러스를 억제하고 간 손상을 방지함으로써 환자들의 건강과 생명을 보존할 수 있을 뿐만 아니라 그들이 받는 상당한 고통을 덜어줄 수 있습니다. CFK는 간염 요양소들에 음식, 일반 의약품, 비닐하우스, 깨끗한 식수 등을 공급하며 지속적인 도움의 손길을 보내고 있습니다. 이러한 기본적 후원과 더불어, CKF는 2016년에 간염 치료 시범 사업을 시작함으로 간염의 진단, 치료, 예방 활동등을 추가하였고 이는 시간이 거듭될수록 확장될 것으로 예상하고 있습니다.
Project Owner
Christian Friends of Korea
Christian Friends of Korea (CFK) provides ongoing support to more than 30 care centers, including the National Tuberculosis Reference Laboratory (NRL), 7 provincial TB and hepatitis hospitals, and nearly 18 TB and hepatitis rest homes throughout this region.
We are incorporated in the State of North Carolina and registered as a tax-exempt 501(c)3 non-profit. We are also members of the Evangelical Council for Financial Accountability (ECFA) and Technical Exchange for Christian Healthcare (TECH).
Website

http://cfk.org

Address

129 Center Avenue
PO Box 936
Black Mountain, North Carolina 28711

Phone

1-828-669-2355

Email

tsmith@cfk.org